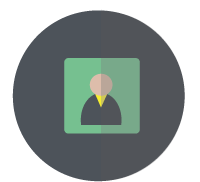 Social Media Package
Get more Active Followers, Likes, and Shares. Our team will implement more Engagement Techniques to Boost your Social Pages.
Social Media Monthly Optimization Re-Enforcer
Likes
Get likes to your page and post on social media. This will help boost your startup efforts, if you are in the beginning stages. More established pages can increase their visibility and business identity.
Shares
You want your post to be seen by the masses? Now you can get your social post shared with your network of friends. This will help give your post extensive views and engagement.
Followers
You can grow your network without followers. We will give you real engaging followers interested in the things your like and share. Build a strong network of followers and be famous.
Benefits
Frequent social page updates
More engagement on your page
More followers
More likes
Post promotions, polls, etc
Our social media management services save businesses more time and generate more results. Since 2015, our firm has managed over 100 social media marketing campaigns with great success. Our work shows that our company knows how to optimize your social media channels to satisfy your marketing objectives.
Whether your business is in real estate, consumer products, or nonprofits, our social media management services position your business for success. While another social media marketing company or agency may use ineffective automation for social media, our company prides itself in driving real, organic traffic to our clients' websites and store fronts. Get in touch.