Press Release Distribution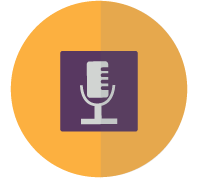 Press Release Distribution
Press Release submission for Media Coverage from sites like; Google News, Bing News, Yahoo News, Fox, NBC, ABC, CBS, AP News, Bloomberg, USA Today, Market Watch, Reuter's and major PR Wires like; Cision Wire!
PR Distribution Only. One flat rate per article - Powerful digital visibility and online Exposure for small and growing businesses! We distribute to all major PR wires online.
Don't have time?
Schedule your PR and we'll distribute on the specified date. Click on "order now" start booking today!
sale
Choose a Package That Fits your Budget
$179
Silver: We syndicate your PR to our online media news sites up to 200. These sites are national news tv site around the USA.
$389
Gold: This includes all the sites on silver + 300 more outlets with a mix of Local and National news outlets in the USA Europe Etc. You can still target the US only when placing an order.
$489
Diamond: All sites on Silver and Gold + 500 news outlets + PR Wires like: CISION PR Wire. You can still target the US only when placing an order.
$689
VIP: Includes All packages + Google, Yahoo, Bing News, USAToday, Market Watch. AP news. (This package syndicates to all 2 major PR Wires for the same price).
Press Release Distribution, Reach 100 - 1000 Online Media Outlets
Step 1
Complete PR In-take Information
Submit your already written PR or Just tell us what you want your Press Release to be about! Give us your Press Release subject, keywords, URLs, and any special instructions, including branded images.
Step 2
Writing & Distribution Process
Our team of professional 100% US expert writers will write a high quality press release (Available with 2 or more PR's per month & 1000+). Your press release will then be distributed to our network of journalists including the Associated Press, Google news, Bing news.
Step 3
White Label Reporting
Your press release gets featured on hundreds to thousands of high quality, real online news sites. We deliver a distribution report in about 2-4 days after your press release is approved, and you may continue to see even more links come in for months afterwards.
Targeted Media Distribution
Targeted media distribution in press release distribution means reaching and helping companies reach their news releases strategically to specific media outlets, reporters, editors and online and offline publication resources that are relevant to their business niche. Press release distribution that's focused on a select target media segment can yield significantly better results and in a cost-effective manner, while building your audience further.
Backlinkfy offers one of the best exclusive targeted media distribution services. We do not simply distribute your news releases on all available online and offline news channels unlike most other PR services. With targeting, this ensures that journalists and prospects searching for your business industry news will find you easily on our press release partner media outlets.
What Makes Us The Best in PR Distribution
You will gain better exposure among targeted audience at budget-friendly prices, you won't find anywhere for same-day, next day and scheduled distribution.

We work and go beyond online outlets to make use of every available resource to get your news across your target industry and potential audience.

You can be sure your news is available to every media outlet relevant to your niche
Our digital marketing experts target qualified audience to ensure maximum visibility for your brands message within your targeted market segment. We strictly focus on delivering your PR release news to those who are keen to know about the latest developments in your business, market segment and industry.
Our PR media outlet contact list for your niche is updated regularly by an alert and PR expert staff to make sure your publicity efforts bear optimum results without wastage of money or time. Reaching out to topic specific media outlets is our specialty and we do it in a professional manner by complying with all the rules and guidelines of the industry.
Backlinkfy is the preferred press release distribution service of top small companies and startups across various industry sectors. Our target PR media distribution services give you the power to maximize the results from your public relations, media relations and search strategies.
Distribution Benefits
Have a Journalist or Writer pickup your Announcement.

Get news coverage on your startup or small business.

Save time and money, Instantly book your PR or schedule your pr for future distribution.

Full completed press release report sent to you within 2-4 business days.

Increase SERP's for keywords you wish to target organically.

Generate leads and power your business within days.

Gain high authority inbound links and rank on Search engines.

All rates have a 30 Days duration for distribution after order.
Requirements for Submissions
Articles 300 - 800 word count.

All Submissions in Word Doc format.

Complete media contact for article.

Pick PR Submission Location(s).

Select appropriate Topic/Industry.

Have your Press Release content ready.

Include 1-2 video links.

Include 2-3 Pictures image links

Specify Press Release date.

Submit Articles to us Anytime before distribution.

Sign distribution contract when placing an order.
Features and Benefits
The One Stop Exclusive Press Release Distribution Service for startups and small business. That Offers You the Best of Web and Targeted Media Distribution.
Multi Modal
Delivery Formats
Wide Range of
Targeting Options

Proof of Distribution
Guarantee
Search Engine
Submissions

Most Comprehensive List
of Media Contacts

No Spam PR Distribution

Unique Media List For
Each Press Release
Free Dedicated Newsroom

Distribution to National
News Sites

Distribution to Radio &
TV News Channel News
Sites

Distributions to Trade &
Industry News Sites
RSS Feed Submission

Editorial Review

SEO Value

Pictures and Images

Videos
Distribute to
Regional/Local News
Sites
Distribute to
International News Sites

Blog Outreach
Iframe Website Display

Links To Your
Website/Web-pages

Regular Updates

Detailed Reporting

Customer Support

PR Distribution Report
All Press Releases to 1000 media outlets *Paid submissions Only, get Shared on our Social Media channels;
Facebook: 1600 Followers

Twitter: 7000 followers

Instagram: 11,000 followers

Pinterest 2000 followers
Do you have any questions?
Send an email to our responsive customer care experts.
Our PR Distribution Network
* All logos and trademarks belong to their respective owners .